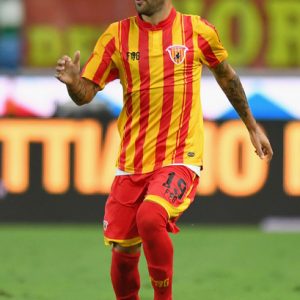 Roberto Insigne (born 11 May 1994) is an Italian footballer who plays as a forward for Benevento. He is also the younger brother of current Napoli captain, Lorenzo Insigne.
On 21 July 2018, Insigne joined with Serie B side Benevento on loan until 30 June 2019. On 23 June 2019, Insigne signed permanently with Benevento. On 29 June 2020, Insigned helped Benevento secure promotion to the Serie A with seven matches to spare. At the time, Benevento had won 23 of their 31 league games and lost just once, and had a 24-point advantage over nearest rivals Crotone and Cittadella.
On 25 October 2020, Insigne scored in Benenvento's clash with his former club Napoli; Insigne's brother Lorenzo was also on the scoresheet as Napoli won 2–1. It was Insigne's first goal ever in the top division of Italian football. It was also only the second time in Serie A history that two brothers have scored against each other in a game; Hungarian pair István and Ferenc Nyers did the same back in 1949, while playing for Inter Milan and Lazio respectively.