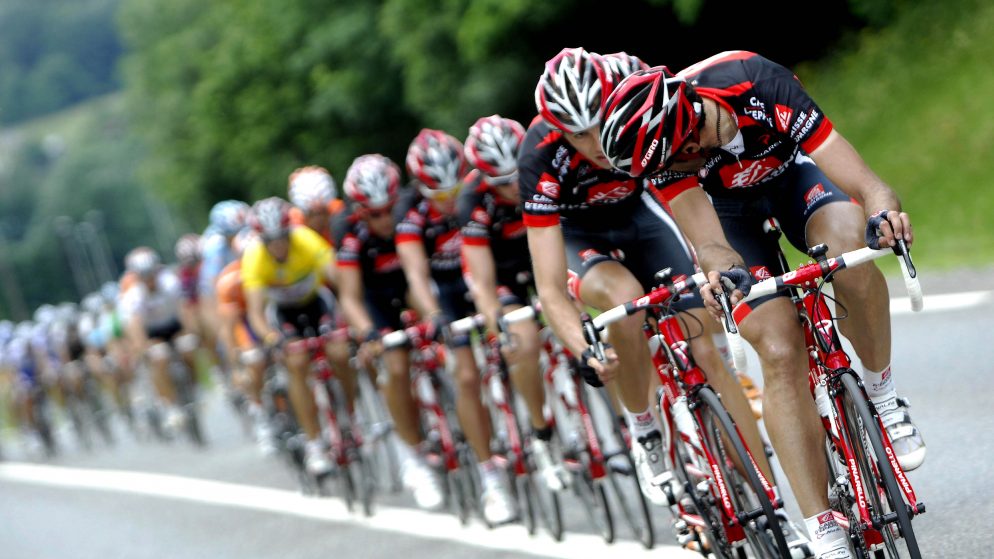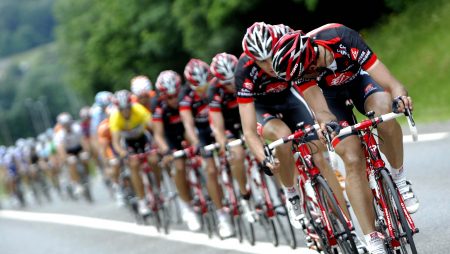 So, track vs road cycling – what is the difference?
First and foremost, distinguish between road cycling and track cycling as the two main disciplines in cycling. Before placing bets, you need to understand the difference between these formats.
Track races are held in indoor arenas – the so-called velodromes – with a looped track where the lap distance is from 150 to 500 meters.
Road cycling is a "street" sport where athletes can cover vast distances in a single race. There are both 10-kilometer individual time trial races and long 200-kilometer stages, which together make up a single track of multi-day (or stage) road races.
Covering more than 3,000 kilometers in 20 days, athletes compete on a variety of routes – from cobbled narrow streets in European cities to highways, plains and mountainous terrain.
There are several types of cyclists who specialize in a particular discipline – finishing sprints, mountain "ascents", etc. However, hardy captains fighting for the overall standings of multi-day events are the most popular and reap the main laurels.
In addition to track and road racing, some sportsbooks offer the ability to place wagers on important events in the world of mountain biking.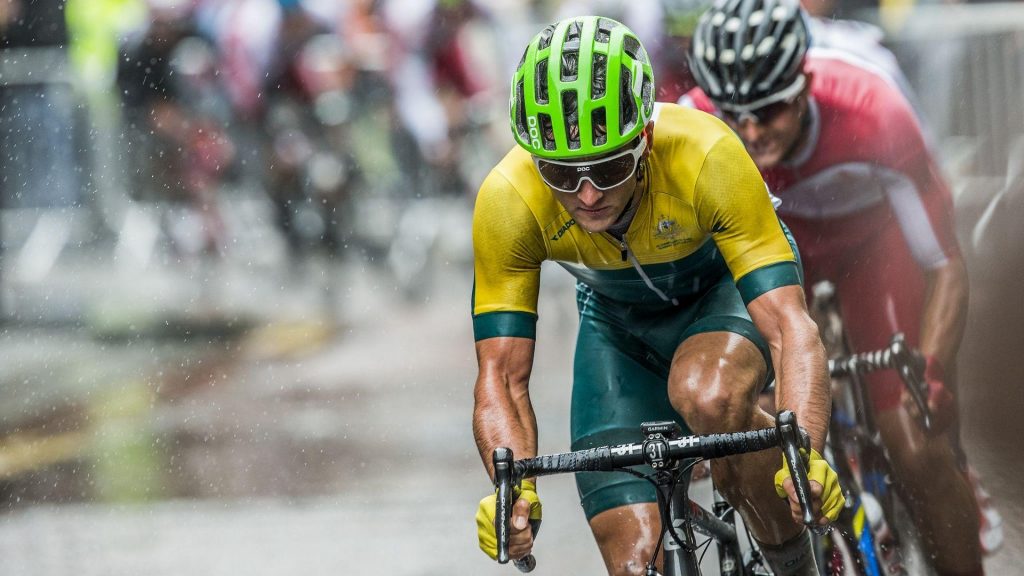 Cycling Bet Types
The periods of the three main multi-days of the season are the most visited events with a fairly saturated betting market. The Giro d'Italia, known for its grueling mountain stages with incredible gradients, is one such event held annually in May.
The July Tour de France is another important event in the world of cycling as cyclists overcome the big king's loop. So, let's take a look at the main types of bets for these events.
Multi-Day Race Winner Bet
Once you become interested in cycling betting, you will probably have with this betting market in the first place as it is the most popular. More than 200 athletes start in each big stage race – so, how to predict who will be the winner?
Since most of the race participants are so-called "gregario", people who help the selected cycling team captain, the number of contenders for victory is not as large as it might seem at first glance. As a rule, the main struggle for the overall standings takes place among the team captains. Any – even major cycling race – has no more than 7-8 captains who are really capable of competing for prizes.
Stage or One-day Winner Bet
In addition to multi-day events, the road cycling season has several central one-day races (for example, the world-famous Paris-Roubaix race held in spring). "Paris – Roubaix" is a sprint bike race with a betting market that differs just a little from the sportsbook lines for the sprint stage of the multi-day race.
Often, bets are offered on the victory of the top sprinter participating in the sprint stage/race with pretty low odds (2-3) with only 4-5 applicants for victory on average. However, the analysis of the possible result of such a cycling race of the multi-day format is more interesting, since – with its busy schedule – it is easier to track the athlete form.
Sportsbooks offer higher odds on the winners of mountain stages/races as with a higher element of randomness they often witness athletes who was not included into betting line becoming winners. However, unlike the so-called "dark horses", mountain kings have a higher chance of winning.
There are cyclists specializing in short races – for example, the Tour de France, which has two stages. Converted to road cycling after track success, gregario are generally bookmakers' favorites.
Top 3/Top 5/Top 10 Finish Bet
There are a lot of bookmaker odds for a particular athlete to get into various tops of a multi-day, stage or one-day event.
Matchup Bet
Along with bets on getting to the top, this type of wagers is especially popular among bettors who want to place a bet with high chances of winning here and now, regardless of the offered odds.
Betting on the victory of a cyclist on the mountain stage with odd of 4, keep calm to reduce all the intrigue to a face-to-face or part-time confrontation between two cyclists. Also called "who's higher" by the bookmakers, this bet is offered on many individual sports.
Additional Bets
Although not all European sportsbooks offer betting on cycling, there are several additional betting markets – does a certain rider start the next day, how long will he last in the race, etc.
More often, you can find futures bet offers, on the winners of various multi-day events – classification of young riders, mountain or sprint classification, etc.
Cycling Betting Guide – Specialization and Team Factor
If you are not new to cycling betting, then you understand the difference between the types of races on the terrain of the tracks (mountain, sprint stages, etc.) and you realize that almost every athlete has a strict specialization.
Cyclists participating in multi-day events have pronounced strengths and weaknesses, which is why they are forced to focus on one particular race. History only remembers three cyclists who won all three major Grand Tour classifications.
First of all, find out about the strength of the cyclist team you decide to bet on. Since road cycling is a team sport, even top cyclists would not shine without their good helpers. For the sake of accompanying the captain on difficult sections, even very strong cyclists can sacrifice their results for the good of the team.
Considering the above, some strong cyclists – who are in the top bookmaker quotes – at certain stages may be inferior in their winning chances to their counterparts from the other team on certain days. This can be explained by the fact that while one of them spent his entire week accompanying the captain, his opponent's team dropped out of the fight for the overall standings too early due to the injury of the top multi-day cyclist.
The overall team strength is also important in the sprint stages as it takes a lot of effort to help the favorite get to the finish line. What's more, being tired and overburdened with rough work can greatly affect the cyclist winning chances in time trial races.
By choosing a betting option on multi-day cycling, you are more likely to be an informed bettor. However, before betting on a one-day cycling race, you should find information on the current form of the participants. In addition to injury, even a simple cold can significantly reduce a cyclist's chances of winning.
As with other sports, there is no win-win strategy for cycling betting. To be a successful bettor, you have to keep track of all the characteristics of teams and individual cyclists. Both in multi-day events – for which athletes prepare for weeks and experience truly inhuman stress – and in other disciplines, any small factor plays an important role.
As if the racing team were their family, British road racing betting pros are fanatically and deeply involved in the sport. Although you don't need to go to extremes, your curiosity will play in your favor. Having made a deliberate bet, you will watch the bike race with even greater interest.