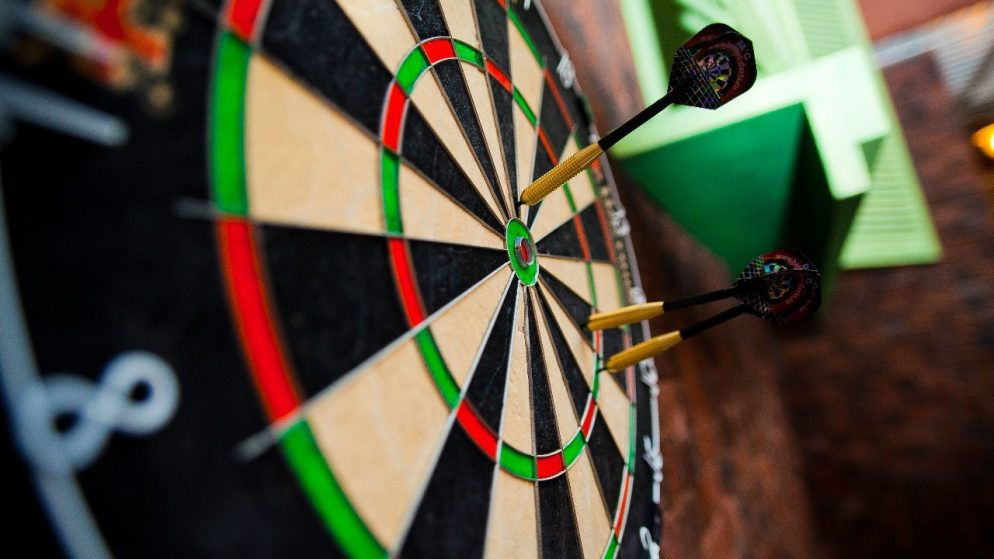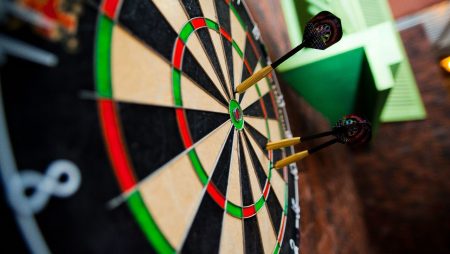 Darts is a sport where players throw darts at a target. Darts is perceived by many as a type of indoor fun, however, this is far from the case. World championships are held on darts, and in order to win, a player should have possess such qualities as accuracy, dexterity, composure, and be able to impeccably concentrate his attention on the game.
Basic Darts Rules
In a duel, two players compete against each other. Each dartsman has a starting pool of 501 points. In non-professional competitions, it can be reduced to 301 or 101 points. The athlete's task is to reset the initial pool before his opponent does the same. One such approach is called leg. The number rarely exceeds 14 (the score is kept up to 7:7 in equal matches, or 8:0 with clear superiority).
The target for darts is round in shape and contains 20 zones (stripes). Hitting a field is estimated by a certain number of points that can be doubled and tripled when a dart is sent to special zones.
Darts Betting Options
The outcome of the match. Depending on the competition, the organizers may allow a draw. In this sport, draws are not so rare as to be ignored.
The exact score. Different tournaments have different rules. In some competitions, the players play up to 5 wins in the legs, and in others – up to 7. It is even more difficult to predict the exact score in darts than in football.
Winning with a handicap: a standard bet with a handicap on the legs or sets. Total: the number of sets or legs, including the individual total.
Tournament winner : long-term bets that offer to determine the ultimate player who won in certain competitions.
Other types of bets: for instance, the one to score 180 points or the one ot hit the bullseye most often.
Key Features of Darts Betting
A player's psychological component eventually leads to success. Since physical contact is not provided, the result is influenced by the psychological characteristics of the person. It is not only a matter of motivation and mood for the game, but also depends on the character, behavior, and relationship with the rival. Many are able to throw quite accurately, but the best players are either psychologically stable and do not lose concentration under the influence of various factors, or manipulators that are able to make the opponent nervous and angry and make them miss; or it can be a combination of both factors.
All competitions are unique. Each tournament has its own differences when it comes to the rules, however, very ridiculous bets are still made. Before you bet on a darts tournament, read its rules as so to be aware of all the details.
Darts is a predictable sport that provides literally no extraordinary results in top-level competitions. Odds on the main outcomes do not exceed 1.55. A superficial analysis will not give a significant result, because in order to find a profitable option, one should take into account a lot of factors and find loopholes in the betting line. In the entire history of sports discipline, only 7 players managed to win the World Cup. The leader in the field is Phil Taylor – he managed to collect 16 titles.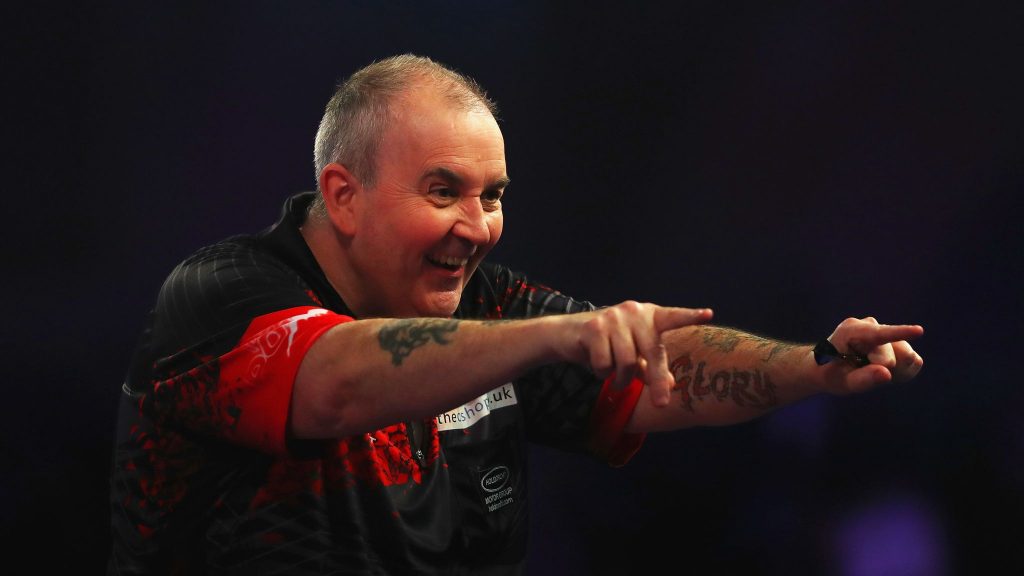 The Basis of the Analysis of Darts Matches
Darts is not thoughtless dart throwing, but a clearly a structured process. Do not even try to predict matches without getting to know the personality of the dartsman. It is important to understand how the player will behave if he starts losing, and how it will affect a significant margin from the opponent.
An essential component of success is knowing the rules of this sports and an understanding the game principles. Not knowing how points are counted or the rules of a certain competition and other details, can lead to very disappointing results in betting. Keep an eye on sports – not only it's interesting, but can also provide to be useful for future analysis.
Statistics is a useful thing in the hands of a skilled bettor. The number means nothing in itself, but with proper use, almost the entire analysis is based on numbers. Be sure to compare the statistics.
There is such term as "inconvenient opponent." A player can be much stronger, however, he will have troubles with a certain opponent at all times. Learn the features of performances at insignificant competitions. A great example of this is the all-time darts favourite Phil Taylor. It is known that he saves energy when taking part in minor tournaments that don't matter, however, he concentrates on the World Cup Championship and other important competitions. Be prepared for the fact that he may unexpectedly lose to an random player.
Darts Betting Strategies
The main thing in darts betting is analysising the game and money management. Since any good strategy should be based on analysis, we'll analyze a few dart betting strategies that you may have no knowledge of.
Betting against favourites. At major tournaments in the starting rounds, a player from the TOP-20 is often met with a player outside of TOP-20. The catch here is that a player who is higher in the ranking, entered the competition directly. And his opponent located in the ranking below, went through the qualifying stage. It makes sense to put on the underdog, because he is in shape and probably on the rise, and his opponent is just beginning to make a career for himself. Such choices should be supported by additional analysis.
"Taylor Effect". Phil wins indecently often. Winning series can consist of 50 matches, and his fans support him by betting.
There is an established rule in betting: do not bet on favourites. We do not deny this, but it does not apply to Phil with one exception: low odds. In order for the income to be significant, you need to bet big. However, the sixteen-time world champion makes virtually no mistakes. But still, they do exist, so do not try to place all your money on Phil and reinforce each bet with a detailed analysis.