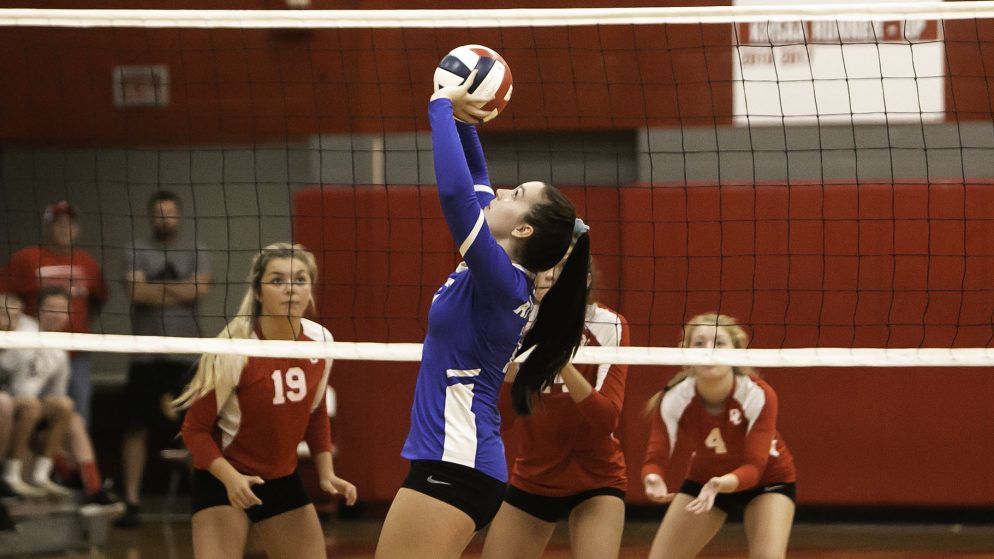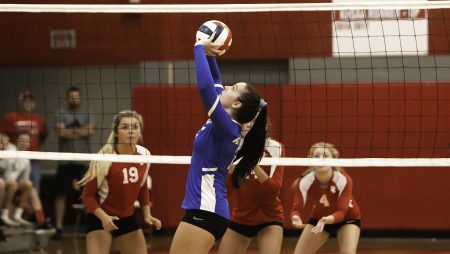 Volleyball is one of those sports games which bookmakers emphasize the most. A solid number of fans who want to bet and the dynamism of the game allow bookmakers' facilities offering a good line and very decent coefficients, and this is exactly what a modern bets maker needs. Do you like volleyball and are well versed in teams and rules of this game? We will tell you how to make your hobby and knowledge regularly bring you money.
Volleyball Bets Features
If you want to make win-win bets on volleyball, you should start by exploring betting features of this kind of sports. So, the first feature is the simplicity of forecasting and the simultaneous absence of competent analysts at bookmakers' facilities who would correctly formulate the coefficients. This means that bookmakers' employees can make mistakes and often overstate odds allowing beating them regardless of whether you are a capper or a beginner.
Due to the fact that there is no draw outcome, it is possible to shoot weighty wins at high coefficients, which are offered at the exact volleyball score bets. In addition, this fact simplifies forecasting, especially in case of real-time betting.
It is also worth remembering that the outcome of the game is not affected by the outcome of the sets, since the winner in volleyball is the team that won the most games. This means that during the favorites' rest in one of the sets you can get good money on a high coefficient for an outsider.
Volleyball Betting Types
In order to understand how to bet on volleyball, you need to understand their types. The action line here is not very diverse; however, the available options will be more than enough. The standard bookmakers' facility line offers classic options for team sports as follows:
Bets on exact score of the match;
Bets on handicap: the difference in points;
Bets on total in volleyball (over/under): the number of points per game or the number of sets in order to determine the winner;
Bets on the result of a match or an individual set;
Bets on even and odd: even or odd number of sets or points scored by teams;
Long-term bets: win in the world cup, the league of nations or a single national championship.
Regardless of the type of online volleyball bet you choose, for the safe betting you should use strategies that will allow correctly managing your bankroll and choosing the desired outcome. You will find them in a special section of our website.
How to Analyze Volleyball Matches
After you have carefully studied the bookmaker's volleyball line, you need to proceed to the pre-match analysis. That means, you need to look at success statistics, evaluate and predict the level of motivation of each team, as well as its strength in comparison with the opponent.
A preliminary assessment of the match you are going to bet on is the basis of a successful bet. It doesn't matter if you are going to make volleyball bets in live or pre-match mode, you need to assess in advance the chances of each team winning. There is no need to invent something new, because professional bets makers have long identified a number of factors influencing the outcome of the match. Let's consider each of them separately.
Team Form
Assess the physical form of the volleyball players of both teams. The volleyball specifics is that here each player affects the successful outcome, which means that you should familiarize yourself with the players' past injuries and disqualifications in advance. Pay attention to the passer and the attacker, since basically, the success of the team depends on them. If these players have injuries, or do not participate in the match at all, the result of the match may be worse than expected. In addition, it will be useful to study players blocking shots, because such volleyball players are able to bring about 15% points per match. The presence of a player with a powerful and hard-to-serve pitch will also determine a strong team, because a strong server is able to make a series of innings that bring a lot of points.
Statistics and Face-To-Face Meetings
You can refer to the statistics, since it helps in volleyball betting like in no other sports. In this regard, both team data and volleyball players' indicators separately will be useful. For example, if in the current squad the team shows about 5-6 losing innings per match, then a similar result can be expected in the upcoming game. Using this principle, you can predict the number of blocks and other statistics.
When analyzing statistics, take an interest in face-to-face meetings, because even if a team is known as an outsider, it can be an uncomfortable opponent for a favorite. It is important to examine circumstances and factors that can help an outsider defeat a strong team.
Team Motivation
Analyzing such a factor as motivation, look at goals the team is pursuing in the championship: whether it just plays out or tries to break ahead and go to the next stage. Also you need to estimate if this match is important for the team, as it is not uncommon for some clubs to sacrifice some games to save strength for more important ones. In order to do this, a reserve staff may be involved or simply the game will be in a relaxed mode. Another factor in assessing motivation is the availability of contractual matches between teams, which are very difficult to predict. You can understand that a match is negotiable only when you make live volleyball bets, since strange events of the game will show this.