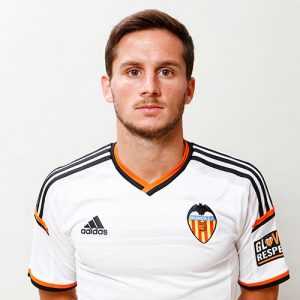 Pablo Daniel Piatti (born 31 March 1989) is an Argentine professional footballer who plays for Spanish club Elche CF. He operates mainly as a left winger, but can also play as a forward.
He spent the vast majority of his career in Spain after starting out at Estudiantes, appearing in 303 La Liga matches over 13 seasons and scoring a total of 48 goals for Almería, Valencia, Espanyol and Elche. He also represented Toronto FC in Major League Soccer, having signed in 2020.
Piatti was capped once for the Argentina national team, in 2011.
Toronto FC
In February 2020, Piatti moved to Toronto FC in Major League Soccer as a Designated Player, signing a one-year deal. Later that month, however, he was ruled out of the opening of the season after picking up a hamstring strain in training. He made his debut on 13 July, in a 2–2 draw against D.C. United in the group stages of the MLS is Back Tournament. He scored his first two goals on 18 August, in a 3–0 home win over Vancouver Whitecaps FC in his side's first match since the return of the regular season.
The team declined their option to extend Piatti's contract on 30 November 2020.
Elche
Piatti returned to the Spanish top division on 6 March 2021, joining Elche CF.