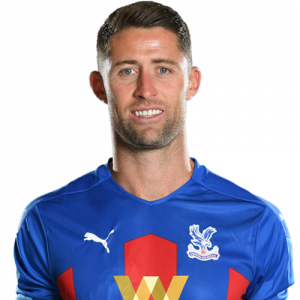 Gary James Cahill (born 19 December 1985) is an English professional footballer who plays as a centre back for Premier League club Crystal Palace.
Cahill began his career playing for the AFC Dronfield youth system in Derbyshire. In 2000, he joined the Aston Villa Academy and continued his development. In 2004, he joined Burnley on a season-long loan, where he performed well before returning to make his Aston Villa debut. Later, he signed for hometown club Sheffield United on a three-month loan deal. On 30 January 2008, he signed for Bolton Wanderers for approximately £5 million. Cahill performed well for Bolton through the years, cementing a place in the first team. He made 130 league appearances and scored 13 league goals for Bolton. In January 2012, Cahill signed for Chelsea for approximately £7 million. He won the UEFA Champions League in his debut season at Chelsea, and has gone on to win the UEFA Europa League, the Premier League twice, the FA Cup twice and the League Cup.
Cahill is an England international with over 60 caps, and represented the nation in England tournament squads for the FIFA World Cups of 2014 and 2018, and the UEFA European Championship in 2012 and 2016, though he withdrew injured from the 2012 event. He was eligible to play for either England or the Republic of Ireland, but chose to play for England. In June 2009, Cahill was called up to the England squad for the match against Kazakhstan; however, he only made his debut on 3 September 2010, coming on as a substitute against Bulgaria. He made his first start for the national team on 29 March 2011, in the friendly against Ghana. He scored his first international goal against Bulgaria, in a UEFA Euro 2012 qualifier.