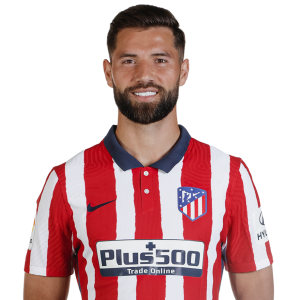 Felipe Augusto de Almeida Monteiro (born 16 May 1989), known simply as Felipe or Felipe Monteiro, is a Brazilian professional footballer who plays as a centre back for Spanish club Atlético Madrid and the Brazil national team.
Felipe began his career with União Mogi and was loaned to Bragantino before joining Corinthians in 2012. He played 109 times for the club, winning honours including the 2012 FIFA Club World Cup and the 2015 Campeonato Brasileiro Série A. In 2016, he joined Porto, where he won a Primeira Liga title in 2018 before being signed by Atlético Madrid a year later.
On 27 May 2019, Felipe signed for Atlético Madrid for a fee of €20 million.
Felipe scored his first goal for the club in 2–0 UEFA Champions League last matchday win against Lokomotiv Moscow and helped his team advance into the knockout phase.