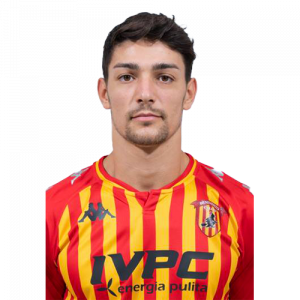 Federico Barba (born 1 September 1993) is an Italian footballer who plays for Benevento as a central defender.
Youth career
Born in Rome, Italy, Barba was a six-year-old boy when began to play at the Axa Soccer School. Playing as a left or central defender, in 2007 he was sold to Cisco Roma (former Lodigiani), the third most popular soccer team in Rome, and at the age of 15 he was transferred to A.S. Roma where he played in the youth teams, coached, at first, by Andrea Stramaccioni and then by Alberto De Rossi. Barba won U17 national championship with Roma in 2010.; U20 "Primavera" reserve league in 2011 and Coppa Italia Primavera in 2012. In 2012, Federico Barba got the Italian award as the best young defender.On 24 January 2020.
Barba joined Serie B team Benevento on loan until 30 June 2020. Benevento held an obligation to purchase his rights at the end of the loan term. Barba signed a 3.5-year contract with Benevento with an additional one-year extension option.