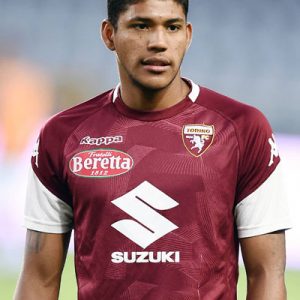 Erick Steven Ferigra Burnham (born 7 February 1999) is an Ecuadorean professional footballer who plays as a centre-back for Italian club Torino.
Club career
Ferigra began his career with Kelme, then the Barcelona academy. In 2017, he moved to Italy with Fiorentina, then Torino, with Barcelona receiving 15% of the transfer fee.
Ferigra made his competitive debut for Torino on 12 August 2018 in a 4–0 home win against Cosenza in the Coppa Italia.
On 5 August 2019, he joined Serie B club Ascoli on loan.
International career
He made his national team debut on 8 October 2020 in a World Cup qualifier game against Argentina.
Personal life
Ferigra has a Spanish passport allowing him to count as an EU player.