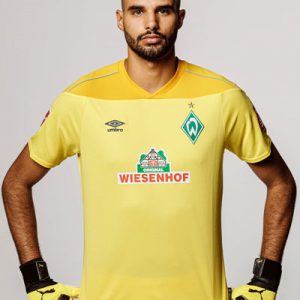 Eduardo Dos Santos Haesler was born on 10 February 1999 in Duisburg and plays for SV Werder Bremen. He played for FC Hennef 05 from 2009-2010, for Borussia M'gladbach from 2010-2012, for Rot-Weiss Essen from 2012-2013, for 1.FC Mönchengladbach from 2013-2014, for MSV Duisburg from 2014-2018 and has played for SV Werder Bremen since 2018.
Current season 2020/21
The player with the shirt number 38 has not yet played a game in the 2020/21 season.