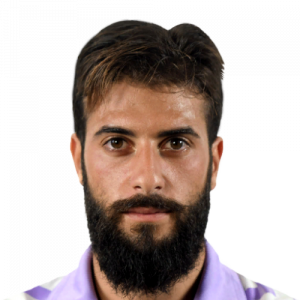 Daniele Verde (born 20 June 1996) is an Italian professional footballer who plays as a winger for Serie A club Spezia, on loan from Greek side AEK Athens.
Roma
Born in Naples, Verde is a youth product from Roma. Verde featured for the A.S. Roma Primavera side that qualified for the knockout stage of the 2014–15 UEFA Youth League, finishing 2nd in their group, Verde scoring twice in the group stage, both coming in wins against CSKA Moscow.
AEK Athens
On 16 July 2019, AEK Athens agreed with Roma for the transfer of the young winger to the Greek club for an estimated transfer fee of €1 million, plus a resale rate of 30%. Verde will sign a three-year contract, earning €750,000 per year and will be given the number 7 shirt, upon request. The following day, AEK officially announced the acquisition of the Italian winger.
On 22 September 2020, AEK officially announced that the Italian winger will move to Spezia. AEK will receive €300,000 from the loan, while there is a mandatory purchase option of €800,000 for next summer.