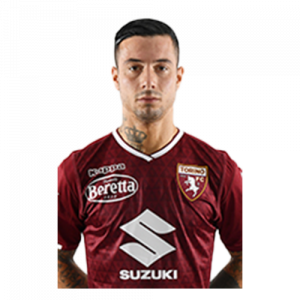 Armando Izzo (born 2 March 1992) is an Italian professional footballer who plays as a centre back for Torino and the Italy national team.
Early career
Izzo started playing football at the age of 13 with ARCI Scampia, before moving Napoli, where he also won a Campionato Nazionale Dante Berretti. In the 2011–12 season he went on loan to Triestina in Lega Pro Prima Divisione, with whom he played 13 games and scored his first professional career goal.
Torino
On 4 July 2018, Izzo signed a four-year contract with Torino. He made his debut with Torino on 12 August during a 4–0 win over against Cosenza in the Coppa Italia. On 4 November he scored his first goal in Serie A with Torino, in 1–4 away victory against Sampdoria.