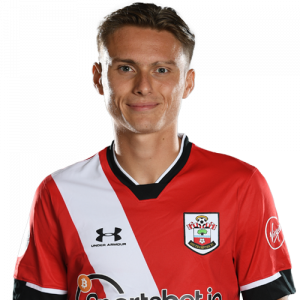 William Anthony Patrick Smallbone (born 21 February 2000) is a professional footballer who plays as a central midfielder for Premier League club Southampton. Born in England, Smallbone represents the Republic of Ireland internationally.
On 21 February 2017, Smallbone signed a professional contract with Southampton. Smallbone made his professional debut for Southampton in a 2–0 FA Cup victory over Huddersfield Town on 4 January 2020, scoring the opening goal.
On 22 February 2020, Smallbone went on to make his Premier League debut in a 2–0 victory over Aston Villa.
Having just started to appear regularly for the first team, on 16 January 2021, Smallbone suffered an anterior cruciate ligament injury in a 2–0 defeat at Leicester. As a result, he is expected to be out of action for up to six months.
International career
Smallbone made his debut for Republic of Ireland U21s against Italy U21s in October 2020.