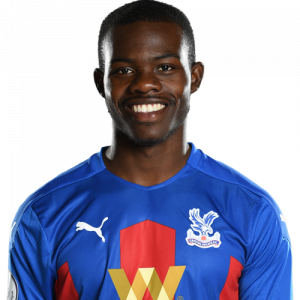 Tyrick Kwon Mitchell (born 1 September 1999) is an English professional footballer who plays as a left back for Premier League club Crystal Palace. He is a product of the Brentford and Crystal Palace academies.
A left back, Mitchell began his career with AFC Wembley, before joining the academy at Brentford in 2012. He was a part of the U15 team which won the Junior Globe at the 2014 Milk Cup and progressed to U16 level, before leaving Brentford when the club's academy was closed at the end of the 2015–16 season.
On 22 July 2016, Mitchell entered the academy at Crystal Palace. He was awarded a two-year scholarship deal in June 2017 and was a part of the U18 and U23 teams which won the 2017–18 Professional U18 Development League 2 and Professional U23 Development League 2 South respectively. Mitchell signed a new contract in January 2019. Despite missing five months of 2019 due to a thigh injury, he won his maiden call into the first team squad for a Premier League match versus Brighton & Hove Albion on 16 December 2019 and remained an unused substitute during the 1–1 draw. After the resumption of the 2019–20 season, Mitchell was a regular inclusion in matchday squads and made his professional debut as substitute for Patrick van Aanholt late in a 3–0 defeat to Leicester City on 4 July. He finished the season with four appearances, which included two starts.