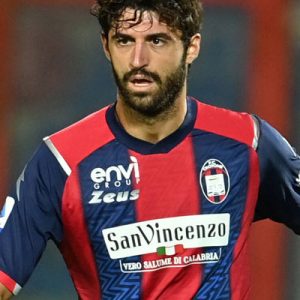 Sebastiano Luperto (born 6 September 1996) is an Italian professional footballer who plays as a defender for Serie A club Crotone, on loan from Napoli.
Club career
Luperto is a youth exponent from Napoli. He made his Serie A debut on 3 May 2015 against Milan replacing David López after 84 minutes in a 3–0 home win.
On 5 October 2020, he joined Crotone on loan.
International career
On 25 May 2018, Luperto made his debut with the Italy U21 team in a friendly match lost 3–2 against Portugal.