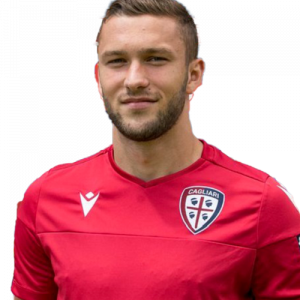 Sebastian Wiktor Walukiewicz (born 5 April 2000) is a Polish professional footballer who plays as a defender in Italy for Cagliari.
Pogoń Szczecin
Walukiewicz joined the Pogoń Szczecin in 2017, from Legia II Warszawa. He made his Ekstraklasa debut on 7 April 2018 against his former club, Legia Warszawa, playing 8 minutes in a 3–0 away defeat.
Cagliari
On 8 January 2019, Walukewicz joined Cagliari Calcio on a 4.5-year contract with club. He returned to Pogoń Szczecin on loan until the end of the season.