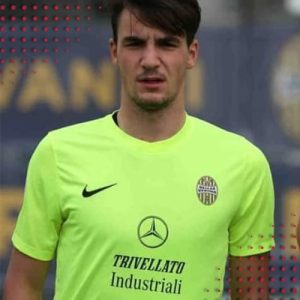 Nicola Borghetto (born 25 November 1999) is an Italian footballer who plasys for Verona as a goalkeeper.
He started his senior career in Serie D with Liventina and Belluno.
On 7 July 2017, he was signed by the Serie A club Verona, initially on loan, and assigned to their Under-19 squad. He appeared as the back-up with the senior squad twice in the 2017–18 season, once in Serie A and once in Coppa Italia.
For the 2018–19 season, he was loaned to Serie D club Mantova.
On 29 June 2019, he signed his first professional contract with Verona for a 3-year term. On 2 September 2019, he was loaned to Bisceglie in Serie C.
He made his professional Serie C debut for Bisceglie on 24 November 2019 in a game against Paganese. He started the game and played the whole match.