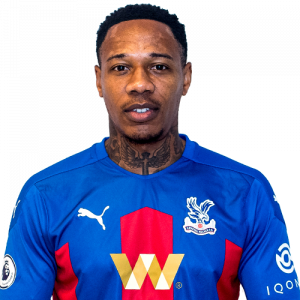 Nathaniel Edwin Clyne (born 5 April 1991) is an English professional footballer who plays as a right-back for Premier League club Crystal Palace.
Clyne was born in England and is of Grenadian descent.
He began his career at Crystal Palace, playing regularly in four Championship seasons, before a move to Southampton in 2012, where he spent three seasons in the Premier League and racked up 104 matches and scored five goals in all competitions. He joined Liverpool in July 2015 for a fee of £12.5 million. After having amassed 103 appearances and two goals, he left Liverpool in July 2020 as a free agent. Clyne re-joined former club Crystal Palace in October 2020 on a short-term deal.
Formerly an international at under-19 and under-21 level, Clyne made his senior international debut for England in November 2014. He was selected for Euro 2016 and made a total of 14 appearance for his country.
On 2 October 2014, Clyne was named in the England squad for the UEFA Euro 2016 qualifiers against San Marino and Estonia later that month. He was an unused substitute in both matches. Clyne said "My aim, now, is to try to make myself first choice for Euro 2016. That's what I'm going to keep pushing for." On 15 November, he made his full international debut in a home qualifier against Slovenia, playing the full 90 minutes of a 3–1 victory. Clyne went on to establish himself as first-choice right-back for England, appearing in five of their last six qualifiers.