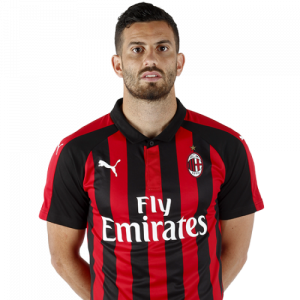 Mateo Pablo Musacchio (born 26 August 1990) is an Argentine footballer who plays as a central defender for Italian club Lazio.
He spent most of his professional career with Villarreal after signing as a 19-year-old, going on to appear in 249 competitive matches and score seven goals over seven La Liga seasons. In 2017 he joined Milan and, four years later, signed with Lazio also of the Italian Serie A.
Musacchio made his full debut for Argentina in 2011.
Lazio
On 27 January 2021, S.S. Lazio announced the signing of Musacchio on a permanent deal.
Style of play
A press release of A.C. Milan described Musacchio as a "very physical centre back" with character and agility. Additionally, the article highlighted his marking and blocking abilities, and that he liked to start moves and play short passes."