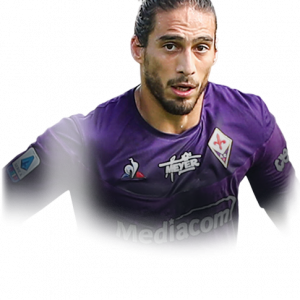 José Martín Cáceres Silva (born 7 April 1987) is a Uruguayan professional footballer who plays for Serie A club Fiorentina and the Uruguay national team. Mainly a central defender, he can also play on either flank, mostly as a right-back.
After starting out at Defensor, he was bought by Spanish club Villarreal in 2007. In the following years he competed in Spain and Italy, notably winning six Serie A titles with Juventus and the 2009 Champions League with Barcelona. He later had a brief spell in England with Southampton before returning to Italy in 2017; despite his ability, his career has been limited by several injuries.
An Uruguay international since the age of 20, Cáceres represented the country in three World Cups, two editions of the Copa América and the 2013 Confederations Cup, winning the 2011 Copa América.
On 30 August 2019, Cáceres joined Fiorentina on a one-year deal with the option for a further season. The following 18 May, he declared that he had tested positive for COVID-19 for 60 days.