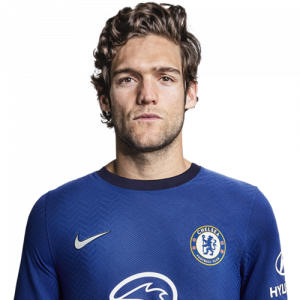 Marcos Alonso Mendoza (born 28 December 1990) is a Spanish professional footballer who plays as a left back or wing back for Premier League club Chelsea and the Spain national team.
He started his career with Real Madrid but went on to make his name with Bolton Wanderers in England and later with Fiorentina in Italy. His success at the latter club led Chelsea to sign him for an estimated £24 million in 2016.
Alonso made his full debut for Spain in March 2018.