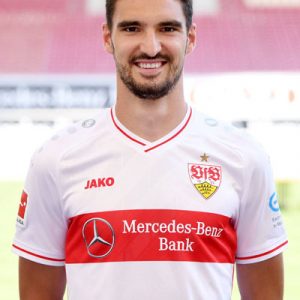 Marcin Kamiński (born 15 January 1992) is a Polish professional footballer who last plays as a centre back for VfB Stuttgart.
Club career
For the 2016–17 season Kamiński moved to VfB Stuttgart. On 5 March 2018, he extended his contract with Stuttgart until June 2021.
On 24 August 2018, Kamiński was loaned out to Fortuna Düsseldorf until the end of the season.
International career
In May 2018 he was named in Poland's preliminary 35-man squad for the 2018 World Cup in Russia. Although he did not initially make the 23-man squad going to Russia, he remained with the team as a standby player for the injured Kamil Glik. Glik was eventually declared fit to play at the World Cup, and thus Kamiński did not travel with the team to Russia.