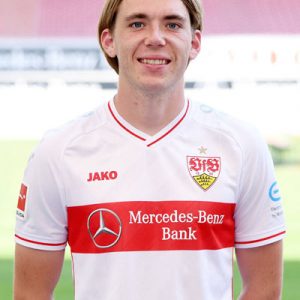 Luca Maurice Mack (born 25 May 2000) is a German professional footballer who plays as a midfielder for VfB Stuttgart.
Luca Mack was born on 25 May 2000 in Bietigheim-Bissingen and plays for VfB Stuttgart. He played for FV Löchgau 46 from 2011-2012 and has played for VfB Stuttgart since 2012.
Current season 2020/21
The 1.86m-tall defender has not yet played a game in the 2020/21 season.