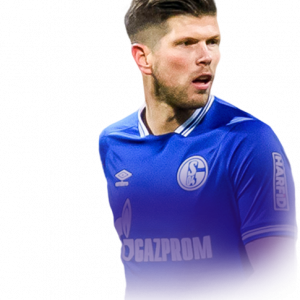 Dirk Jan Klaas "Klaas-Jan" Huntelaar is a Dutch professional footballer who plays as a striker for Bundesliga club Schalke 04.
Huntelaar is described as a "prolific striker" with a "brilliant first touch" and has been compared in style to players such as Marco van Basten and Ruud van Nistelrooy. In 2009, former Netherlands national team manager Louis van Gaal was quoted saying about the player, "in the penalty area, he is the best player in the world, bar none."
Huntelaar has played for PSV Eindhoven, De Graafschap, AGOVV Apeldoorn, Heerenveen, Ajax, Real Madrid and Milan, before joining Schalke 04 in August 2010, for whom he was the top goalscorer in the 2011–12 Bundesliga with 29 league goals. Huntelaar is also Schalke's second highest goalscorer of all time, behind Klaus Fischer.
Huntelaar was named Dutch Football Talent of the Year and Ajax "Player of the Year" in 2006, and was a part of the Dutch side that won the 2006 UEFA U-21 Championship where he became the tournament's leading goalscorer and received the player of the tournament award. He was also named as one of two strikers in the UEFA Team of the Tournament. He is the all-time top scorer of the Netherlands U-21 national team with 18 goals in 23 appearances.
On 19 January 2021, Schalke 04 confirmed that they had signed Huntelaar until the end of the season. With his goal in the 1–2 defeat against Bayer Leverkusen on 3 April 2021, he became Schalke's oldest Bundesliga goalscorer at the age of 37 years and 234 days.