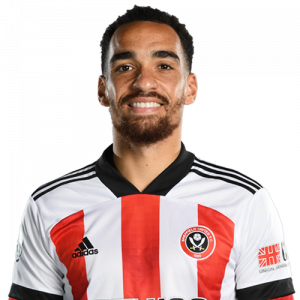 Kean Shay Bryan (born 1 November 1996) is an English professional footballer who plays for Premier League club Sheffield United.
Bryan began his career at Manchester City at the age of 11, and went on to captain the club's development squad, where he was converted from a box-to-box midfielder into a centre-back.
On 2 August 2018, Bryan joined Sheffield United on a free transfer, signing a three-year contract. The deal included a sell-on clause.
On 28 November 2020, Bryan made his Premier League debut for Sheffield United in a 1–0 away defeat against West Bromwich Albion. On 27 January 2021, Bryan scored his first Premier League goal in a 2–1 away win over Manchester United.
Able to operate as a centre-back or box-to-box midfield, Bryan has been praised for his vision and passing ability, as well as for his long-range shots and penalty-taking.