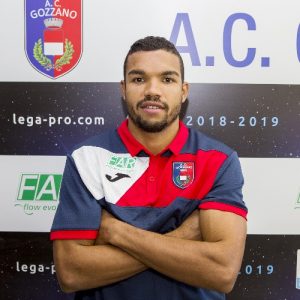 Junior Walter Messias (born 13 May 1991) is a Brazilian football player. He plays in Italy for Seria A side Crotone.
He started his senior career in the lower-tier, non-professional Italian divisions, being discovered by former Torino player and manager Ezio Rossi, who persuaded him to join Casale in 2015.
At the end of the 2017–18 season his team Gozzano was promoted to Serie C.
He made his professional Serie C debut for Gozzano on 23 September 2018 in a game against Cuneo. He started the game and played the whole match. He scored his first professional-level goal on 26 September 2018 against Piacenza.
On 31 January 2019 his rights were sold to Serie B club Crotone, who loaned him back to Gozzano until the end of the 2018–19 season. He finished his first professional-level season with 33 appearances (32 as a starter) and 4 goals.
He made his Serie B debut for Crotone on 24 August 2019 in a game against Cosenza. He started the game and played the whole match. He was instrumental in Crotone's promotion to the Italian top flight (the second in the club history) by scoring six goals throughout the season, and was confirmed as part of the team squad for the 2020–21 Serie A campaign.
He scored his first Serie A goal on 25 October 2020 against Cagliari, followed by two braces in December against Spezia and Parma.