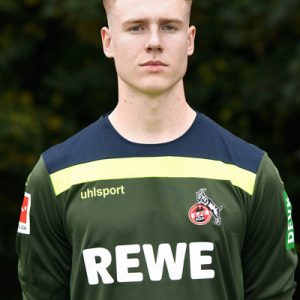 Julian Krahl was born on 22 January 2000 in Forst and plays for 1. FC Köln.
He played for SG Blau-Weiß Schorbus from 2008-2009, for FC Energie Cottbus from 2009-2014, for RB Leipzig from 2014-2019 and has played for 1. FC Köln since 2019.
Current season 2020/21
The player with the shirt number 32 has not yet played a game in the 2020/21 season.