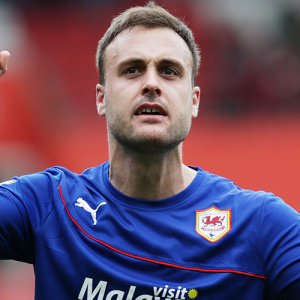 Juan Torres Ruiz (born 26 November 1989), commonly known as Cala, is a Spanish professional footballer who plays as a central defender for Cádiz CF.
Las Palmas and Cádiz
On 7 July 2018, Cala joined UD Las Palmas from the Spanish second division for two seasons. He terminated his contract the following 18 June, and moved to Cádiz CF on a five-year deal on 17 July. He netted twice in 27 matches for the latter in his first season, in a return to the top division after 14 years.
On 4 April 2021, shortly after having opened the scoring at the Estadio Ramón de Carranza, Cala allegedly directed a racial slur at Mouctar Diakhaby, to which the entire Valencia CF squad responded by leaving the pitch in support of their teammate. After being informed by the referee that they would forfeit the game if it was not completed, they later returned to resume the match with the exception of Diakhaby, who urged them to play on without him and was replaced by Hugo Guillamón. Cádiz eventually won 2–1, with the winner being scored by Marcos Mauro, who had come on for Cala at half-time. In a press conference held two days later, Cala strongly denied using any racist language towards Diakhaby, claiming he had simply asked him to "leave me in peace" and that Diakhaby had misheard what Cala said as a racial slur. Valencia released a statement shortly afterwards, strongly condemning his response, and the following day the Royal Spanish Football Federation confirmed that the incident was now under formal investigation, while no evidence of racial abuse was found in a separate investigation by the Liga Nacional de Fútbol Profesional.