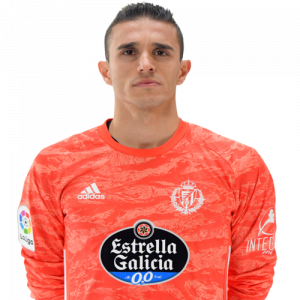 Jordi Masip López (born 3 January 1989) is a Spanish professional footballer who plays as a goalkeeper for Real Valladolid.
He spent the vast majority of his career with Barcelona and Valladolid, being third choice with the first club and starting at the second.
Valladolid. On 17 July 2017, free agent Masip signed a three-year contract with Real Valladolid.
He played every minute of his debut campaign apart from the final moments of the victorious play-off final against CD Numancia, when manager Sergio awarded back-up Isaac Becerra some game time with promotion from Segunda División all but assured.