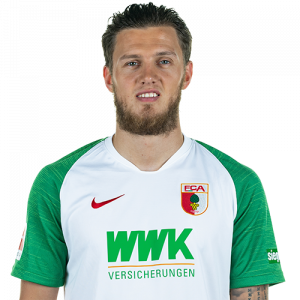 Jeffrey Gouweleeuw (born 10 July 1991) is a Dutch professional footballer who plays for German club FC Augsburg, as a centre back.
Born in Heemskerk, Gouweleeuw began his early career with ADO '20 and Heerenveen, before signing a five-year contract with AZ in May 2013, having received interest from the club since December 2012.
In August 2015, after being made club captain at AZ, a transfer to Greek club Olympiacos fell through. He suffered an injury in December 2015, one of a number of AZ's defenders on the sidelines.
In January 2016 he moved to German club FC Augsburg. He spoke of his joy at the move.