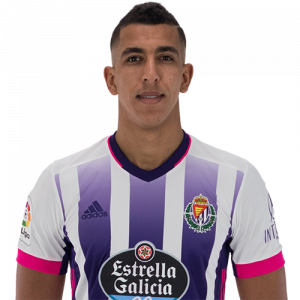 Jawad El Yamiq (born 29 February 1992) is a Moroccan professional footballer who plays for Spanish club Real Valladolid as a centre-back.
Club career
On 29 January 2020, he joined Zaragoza on loan until the end of the 2019–20 season.
On 24 September 2020, he signed a four-year contract with Real Valladolid.
Personal life
On 9 January 2021, he tested positive for COVID-19.