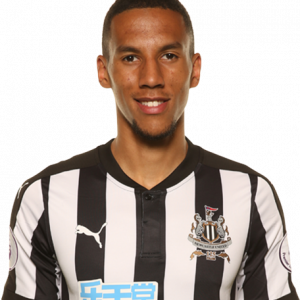 Florian Grégoire Claude Lejeune (born 20 May 1991) is a French professional footballer who plays as a defender for Spanish club Deportivo Alavés, on loan from English club Newcastle United.
He is capable of playing as either a defender or a midfielder, but plays mostly as a centre-back.
Lejeune joined Villarreal ahead of the 2011–12 season after spending one season with Agde in the Championnat de France amateur and two seasons with Istres in Ligue 2.
On 4 July 2017, Lejeune joined Newcastle United on a five-year contract. In April 2019, he was ruled out of the rest of the 2018–19 season with a knee injury. Lejeune scored both of his first two goals for Newcastle in injury time of a 2–2 draw with Everton on 21 January 2020.
On 11 September 2020, Lejeune signed for Deportivo Alavés on a one-year loan deal.