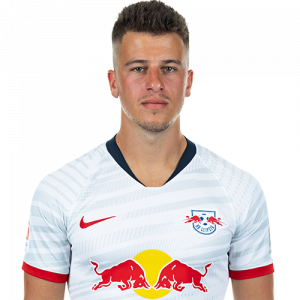 Diego Demme (born 21 November 1991) is a German professional footballer who plays as a defensive midfielder for Serie A club Napoli and the Germany national team.
Arminia Bielefeld
Born in Herford, Germany, Demme began playing football at a young age and played for various youth teams, such as, SpVg Hiddenhausen, SV Sundern, SV Enger-Westerenger and JSG Kirchlengern Stift Quernheim before joining Arminia Bielefeld, where he started off his professional career. He then signed a contract in 2008.
SC Paderborn
It was announced on 9 January 2012 that Demme moved to 2. Bundesliga side SC Paderborn, signing a two–year contract that keep him until 2014 and was given a number 4 shirt. The transfer reportedly cost for €25,000.
RB Leipzig
It was announced on 7 January 2014 that Demme signed for 3. Liga side RB Leipzig, signing a contract, keeping him until 2018. The transfer move cost €350,000 to sign Demme.
Napoli
On 11 January 2020, RB Leipzig announced that Demme has agreed to a transfer to the Italian club Napoli. Demme scored his debut goal for Napoli on 3 February, in a 4–2 away victory against Sampdoria.