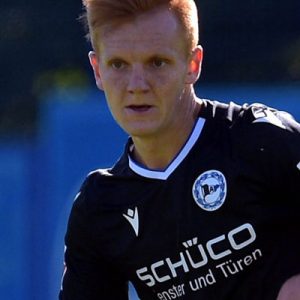 Christian Gebauer (born 20 December 1993) is an Austrian professional footballer who plays as a right winger for Arminia Bielefeld.
Gebauer started his career at SV Matrei. In 2005 he moved to SV Navis. In June 2010 he played for the first team of Navis in the eight-class 1st class for the first time. As master of the East Season, he rose to the end of the season with Navis in the district league. In the seventh highest division he came to 23 appearances in the 2010/11 season, in which he scored six goals.
After the 2019/20 season he left the club three years after his contract ended  and moved to Germany for Bundesliga promoted Arminia Bielefeld, with whom he received a contract that ran until June 2023.  On February 15, 2021 Gebauer scored his first goal in the German Bundesliga in a 3: 3 against FC Bayern Munich in Munich.