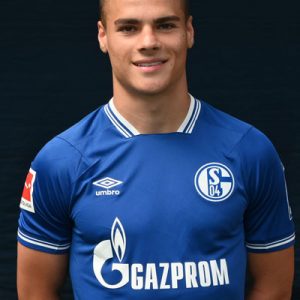 Can Bozdoğan (born 5 April 2001) is a German footballer who plays as a midfielder for Bundesliga club Schalke 04.
Bozdoğan had played in the 1st youth soccer school in Cologne in Müngersdorf until 2008 before he moved to the youth performance center of 1. FC Köln, the city's largest soccer club. The midfielder ran through the billy goat youth teams in the RheinEnergieSportpark in Sülz from the E-Juniors (U11). In the 2016/17 and 2017/18 seasons Bozdoğan played with the B1 Juniors (U17) in the B Junior Bundesliga. In the 2018/19 season he was active with the A-Juniors (U19) in the A-Juniors Bundesliga, after he had already played in the previous season.
For the 2019/20 season, his last junior year, Bozdoğan moved to the U19s of FC Schalke 04 and, as a regular player, also became their captain.  The season, which was prematurely terminated due to the COVID-19 pandemic, he finished with the team in 6th place in the table and was eliminated with her in the quarter-finals of the DFB Cup of Juniors. In mid-June 2020 Bozdoğan started the 1-1 draw against Bayer 04 Leverkusen on the 31st Bundesliga matchday under head coach David Wagner. Two more appearances in the starting line-up followed by the end of the season.
For the 2020/21 season, Bozdoğan was firmly promoted to the professional squad.