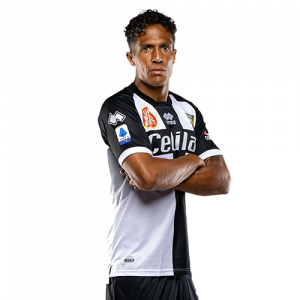 Bruno Eduardo Regufe Alves (born 27 November 1981) is a Portuguese professional footballer who captains and plays as a centre back for Italian club Parma Calcio 1913.
He began and spent most of his professional career at Porto, where he won a total of nine titles and appeared in 171 official games. He also won trophies in Russia with Zenit Saint Petersburg, and in Turkey with Fenerbahçe.
A senior Portugal international since 2007, Alves represented the country in three World Cups, three European Championships and one Confederations Cup, winning Euro 2016 and earning 96 caps in the process.
Parma
Alves returned to the Italian top division in the summer of 2018, joining recently promoted Parma Calcio 1913 until 30 June 2019. The following February he signed a new deal covering the 2019–20 season and, in January 2020, agreed to a further extension until June 2021.