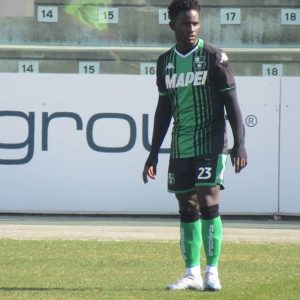 Brian Safo Oddei (born 18 September 2002) is a Ghanaian-born, Italian professional footballer who plays as a right winger for Sassuolo.
Club career
Oddei was raised in the youth teams of Sassuolo. He was first called up to the senior squad in December 2019 for Serie A and Coppa Italia games, but remained on the bench on that occasion. He was moved from the Under-19 squad to the senior squad on a permanent basis in November 2020.
He made his Serie A debut for Sassuolo on 10 January 2021 in a 3–1 away loss against Juventus. He substituted Mert Müldür in the 73rd minute.
Personal life
Born in Accra, he went to Italy when he was 11 years old.