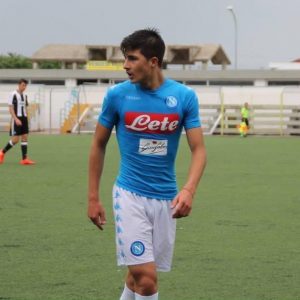 Antonio Cioffi (born 19 December 2002) is an Italian professional football player who plays as a forward for Napoli.
Early life
Cioffi was born in Maddaloni in Campania, growing up in San Felice a Cancello, where he started playing football before joining Napoli's academy in 2012.
Club career
After shining through Napoli's youth ranks, Antonio Cioffi, was called to the first squad by Gennaro Gattuso as he had just turned 18, in the very early days of January 2021.
After appearing on the bench several times, he made his professional debut for Napoli on the 17 January 2021, as a substitute of his captain Lorenzo Insigne in the 6–0 Serie A win against Fiorentina.