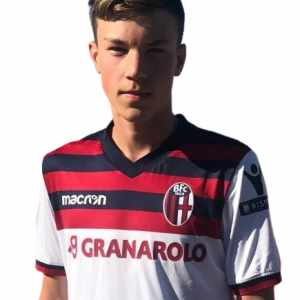 Andri Fannar Baldursson (born 10 January 2002) is an Icelandic football midfielder, who currently plays for Bologna.
He made his Serie A debut against Udinese on 22 February 2020. Andri is the youngest Icelandic player to play in the top 5 leagues in Europe.
Andri started his career with local club Breiðablik in Kópavogur before going on loan to Bologna in January 2019. He impressed and was bought by Bologna in August 2019. Andri made his debut in Serie A on 22 February 2020, coming on as a 59th-minute substitute for Andreas Skov Olsen in a 1-1 draw against Udinese, becoming the fifth Icelander to ever play in Serie A.