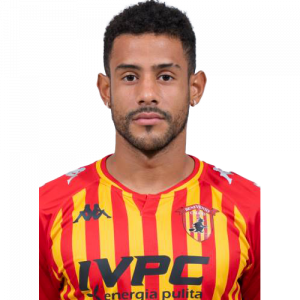 Andrés Felipe Tello Muñoz (born 6 September 1996) is a Colombian footballer who currently plays as a midfielder for Benevento.
Envigado
Tello began in the lower youth squads of Envigado. Thanks to his good performances, Tello would play with the senior team of Envigado, debuting at age 17 against Independiente Medellín on 10 April 2014.
Juventus
During the 2015 Winter Transfer window, Serie A giants Juventus took Tello on a season-long loan for 1 million, with an option to buy him at €1.4m. Juventus would then purchase Tello after making 7 appearances with their youth squad. On 8 August 2015, Tello was an unused substitute when Juventus won the Supercoppa Italiana against Lazio.
Benevento
On 13 July 2018, Tello signed a contract until 30 June 2021 with Benevento, with a option to rebuy for Juventus.
Tello is right footed and has a good physical structure that allows him to fight in midfield. He is usually keen to run without the ball and, in the change of pace, he has technical characteristics for which, at home, he is compared to Juan Cuadrado.