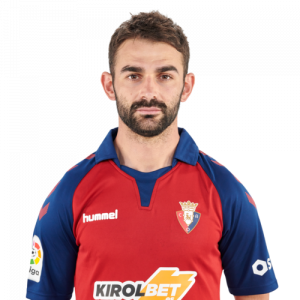 Adrián López Álvarez (born 8 January 1988), known simply as Adrián, is a Spanish professional footballer who plays as a forward.
He amassed La Liga totals of 314 matches and 44 goals over 13 seasons, representing in the competition Deportivo, Málaga, Atlético Madrid, Villarreal and Osasuna and winning four major titles with the third club, including the 2013–14 league championship. In 2014 he signed with Porto from Portugal, being loaned several times during his contract.
Adrián earned two caps for Spain in 2012.
Osasuna
Adrián returned to Spain's top flight on 30 July 2019, with the free agent joining newly promoted CA Osasuna on a one-year contract. On 22 May 2021, after 46 competitive matches, he was released.