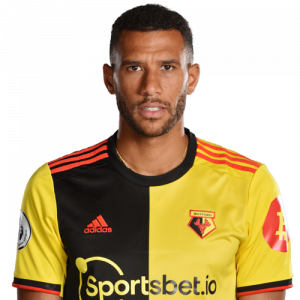 Étienne René Capoue (born 11 July 1988) is a French professional footballer who plays as a defensive midfielder for La Liga club Villarreal.
Capoue was a French youth international having earned caps at under-18, under-19, and under-21 level, serving as captain for a portion of his stint with the latter team. He is the younger brother of former Boulogne player Aurélien Capoue.
Villarreal
On 30 December 2020, it was announced that Capoue had signed a two-and-a-half year contract with Spanish club Villarreal for an undisclosed fee, starting on 4 January 2021.
Capoue was named the man of the match in Villarreal's victory over Manchester United in the 2021 UEFA Europa League Final on 26 May 2021. The win delivered Villarreal its first major trophy in club history.